Welcome to ComfortPro Solutions: Magnolia HVAC Contractors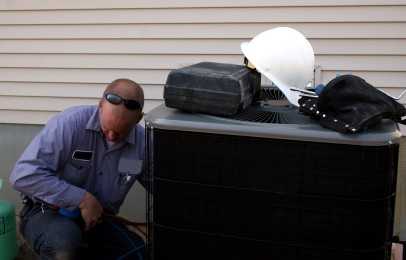 Here in South-east Texas there is an air-conditioning contractor on almost every corner. But just because someone "works" on air conditioners in Magnolia doesn't mean they can fix every problem or even has the experience to do the job right. Our hot, humid climate requires that someone not only know how to change parts, but why a system can act a certain way and the BEST solution for the problem. Most-likely its NOT "a bigger system". ComfortPro Solutions has over 14 years of experience serving Huntville, Conroe, The Woodlands, and Houston Area.
ComfortPro Solutions – Magnolia Air Conditioning
When you hire ComfortPro Solutions, you will get quality services in Magnolia that are backed with the industry's best warranties so you can rest easy knowing that you've made the right choice. By using the latest technology and advanced techniques in the Magnolia heating & cooling industry, our HVAC contractors in Magnolia will help keep you maintain your investment and keep your home comfortable.
Magnolia Heating Installation
Our Magnolia HVAC and home services are customized to fit your specific needs. You can count on our experts to provide you with services that will give you peace of mind for years to come. Our heating and cooling contractors in Magnolia have over 14 years of experience in the home industry and that experience means that we can complete all of our HVAC projects on time and within your budget. We have the ability to handle virtually any comfort problem in your Texas home or business.We also offer:
Insulation
Foam Insulation
Insulation Foam
Attic Insulation
Blown In Insulation
Wall Insulation
Spray On Insulation
Spray Insulation
Sound Insulation
House Insulation
Home Insulation
Soundproof Insulation
Magnolia Heating Maintenance
Sending heating, ventilating, or air conditioning units for repairs entails significant costs, so it is important to avoid future expenses through regular preventive maintenance. If you are a homeowner who keeps a trusted contractor, make sure that the company sends an inspector regularly to conduct scheduled inspection, cleaning, and maintenance procedures.
As far as industry standards are concerned, homeowners are advised to have their heating, ventilating, and air conditioning systems checked at least twice a year—one in spring and one in fall. This of course may entail a certain cost, but doing so will surely provide a number of benefits. Regular preventive maintenance will ensure that the units are working at their best, resolve minor issues that prevent further need for cooling and Magnolia heating repairs, and spare homeowners from shelling out more money because of high utility bills.
We Provide The Following HVAC Services in Magnolia, Texas
Recent Articles About Heating
If you are looking for Magnolia heating and cooling experts then please call (281) 936-9776 or complete our online request form.